Home
United Wood Products manufactures a huge selection of in-stock and custom products and supplies including stair & balustrade parts, mantles, moldings, hardwood flooring, and precast concrete architectural embellishments.  Based in St. George, Utah, UWP, provides wood products to professional installation companies, businesses and homeowners throughout Southern Utah.  Our wood products include standard stair and railing components including handrails and moldings, wrought iron balusters, mantels, columns, doors & moldings and of course our hardwood flooring.  Our manufacturing capabilities include a wide range of standard profiles and we are always eager to take on custom projects using any available hardwood species on the market.  We are well versed in current industry trends and can help you find the perfect product for your home.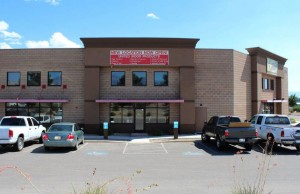 Hardwood Flooring
United Wood Products offers the highest quality hardwood, engineered, laminate, cork and bamboo flooring in hundreds of variations and complete with glue, supplies and accessories.  In our highly competitive market we offer the highest quality products at the greatest value and with unequalled customer service.  We are dedicated to customer satisfaction in providing eco-friendly, green products in a wide variety of designs, styles and colors.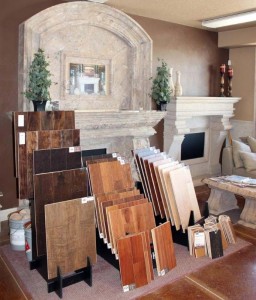 Stair Parts and Moldings
United Wood Products manufactures a wide variety of straight and bending Handrails, Handrail Fittings, Stair Treads, Balusters and Moldings.  Each of our stair parts is manufactured to the highest standards and precision tolerances to insure that they flow together seamlessly in your balustrade.  In addition we offer a large selection of Wrought Iron Balusters and stair supplies, tools and accessories.
Wood Turnings
If you are looking for wood turnings we offer standard and custom profiles in all available wood species.  These include Newel Posts, Island and Cabinet Legs, Columns, Table Legs, Bun Feet and whatever custom need you can dream up.  In addition to standard turnings styles our capabilities included Twisted, Rope, Braided, Reeded, Fluted, Tortoise Shell, Diamond and more.
Architectural Embellishments
While wood products are definitely our specialty, UWP is also the Utah exclusive authorized dealer of Realm Of Design architectural embellishments.   These are high end pre-cast concrete columns, mantles and balustrades from the company that supplied the Venetian, the Bellagio and numerous other 4-5 star hotels and luxury homes across the nation.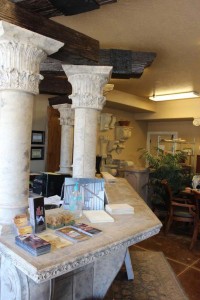 Our top of the line products are manufactured with our customers' needs in mind and we understand that value is at the top of the list.  Stop by our show room anytime to see for yourself how our quality and pricesbeat our competitors day in and day out.  We look forward to meeting you and discussing your next project.